Custom Ribbon Magnets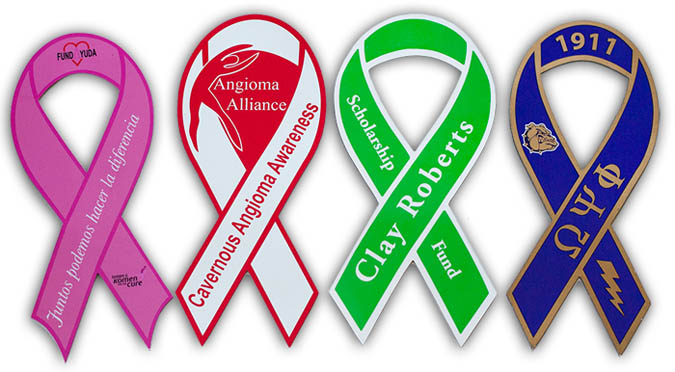 We produce custom ribbon magnets as well as stock ribbon magnets such as the "Support Our Troops," "God Bless America," and "Cancer Awareness, Early Detection Saves Lives" ribbon magnets.
Our custom ribbon magnets are 30 mil thick. Printing is silk screen in spot colors. All colors are UV protected to resist fading and adverse weather conditions. We custom die cut all of our ribbon magnets which insures clean cuts and tight registration.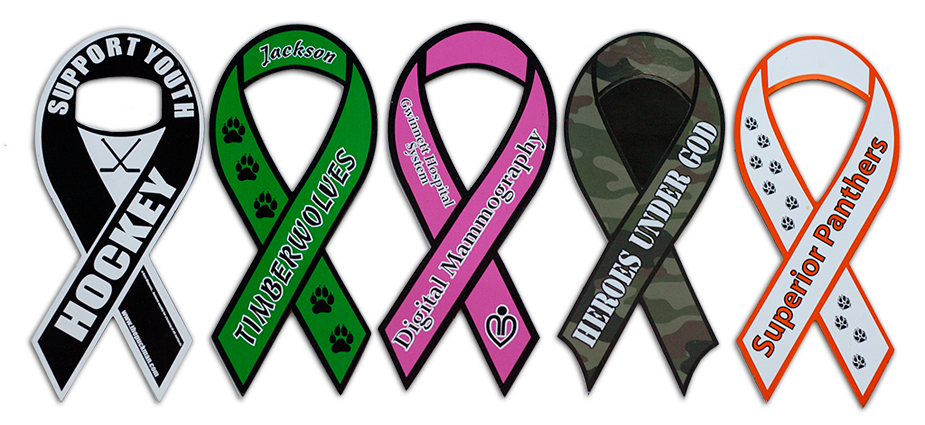 Our talented graphic artists are standing by to assist you with a design for your custom ribbon magnets.
Call us TOLL FREE at (866)-708-3232, or email us at [email protected]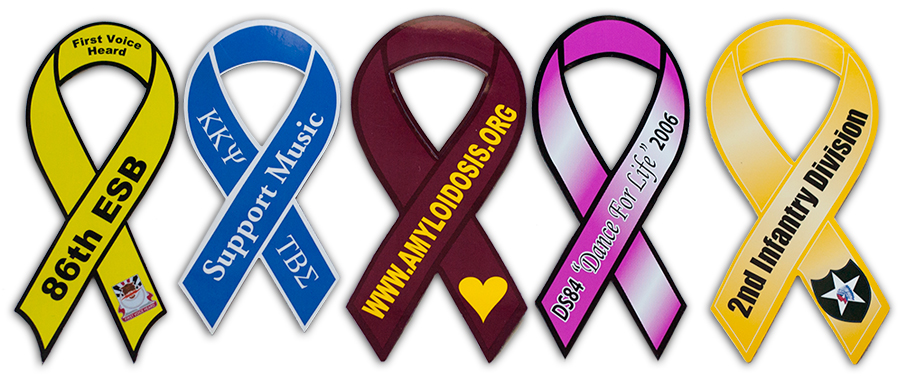 Ribbon Magnet Pricing
Size
125
250
500
1000
2500
5000
3.5" by 8"
2.199
1.451
1.004
0.78
0.681
0.584
add'l Colors
0.842
0.325
0.208
0.142
0.125
0.075
2" x 4"
1.863
1.262
0.876
0.69
0.497
0.454
add'l Colors
0.75
0.258
0.192
0.125
0.058
0.042
COLOR MATCH $35.00
Charges & Imprints: The running charges shown above include printing any one standard color on a white background. For each additional imprint or background color, add 1 plate charge of 25.00 and one additional color running charge as shown below.

Pricing includes printing any one stock color. Halftones are not recommended. Perfect color matches cannot be guaranteed. For each additional stock color, add one color running charge.